The July Night Sky
These are the areas of sky you should be able to see looking in the direction of sky mentioned at the 1st of this month, at Midnight BST. Remember, stars (and planets can be included) appear to rise and set 4 minutes earlier on each successive day. This equates to 1 hour every 15 days.
Therefore, on the 1st of the month, the maps will show the sky for Midnight BST. On the 15th, the maps show the sky at 11pm BST. While on the 30th, the maps will show the sky for 10pm BST.
Click on each image to get a full-screen view of the area of sky. Then on the back-button on your browser to return to this page.
Sky Notes for this month:
Mercury: Mercury rises by 5am in the north-east and will be close to the shoulder of Orion. But the onset of dawn will make this a very difficult object to observe.
Venus: During the early part of the month, Venus and Mars move closer together until, on July 13th both will be in conjunction with each other. The thin crescent Moon will be to the left of Venus, which will be noticeably brighter. This makes for an ideal photo opportunity! Over the next few days, Venus will pull away from Mars but you will be able to get some superb photos.
Mars/Venus conjunction.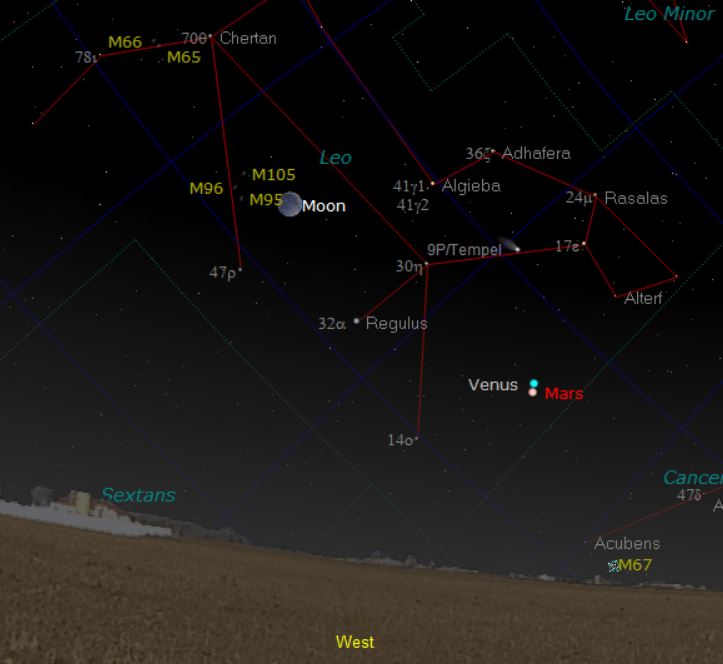 Mars/Venus conjunction, 17 July.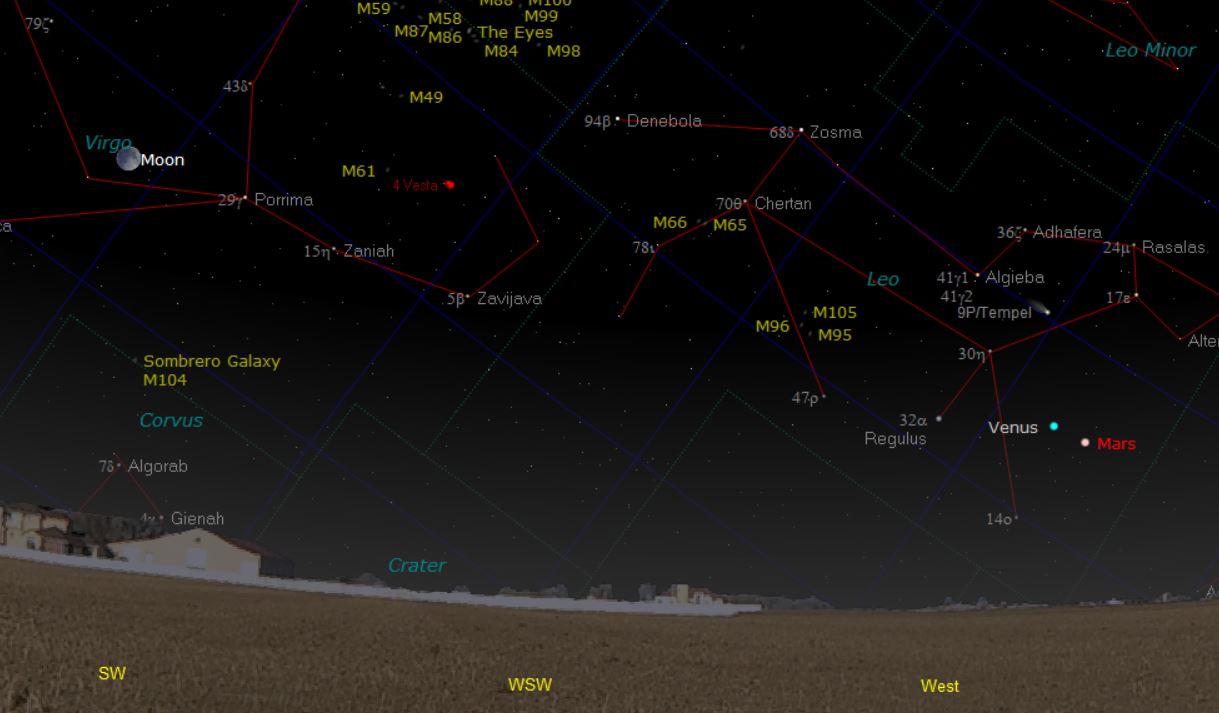 Mars: See above.
Jupiter: Jupiter is now rising before midnight in the east.
Jupiter, Saturn & Pluto high in the south at 3am.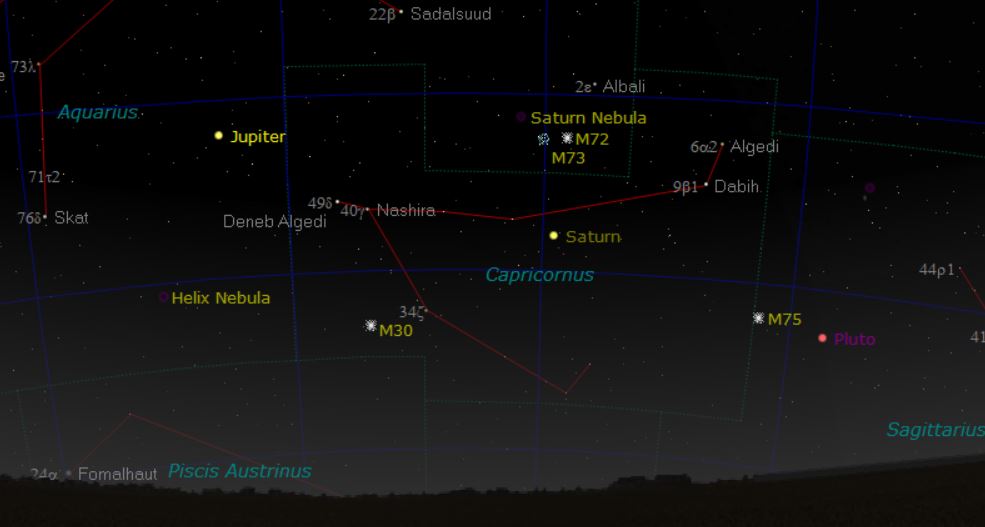 Saturn: to the right of Jupiter, Saturn too  rises before midnight.
Uranus: By 2am, later in the month, Uranus is available for observation. Very faint, mag +7, you will need a clear sky and keen eyesight to see this planet. 
Neptune:  By 1am, Neptune has risen in Aquarius and is to the east of Jupiter and maybe glimpsed in binnoculars before the sky gets too light.
Pluto – July 2015.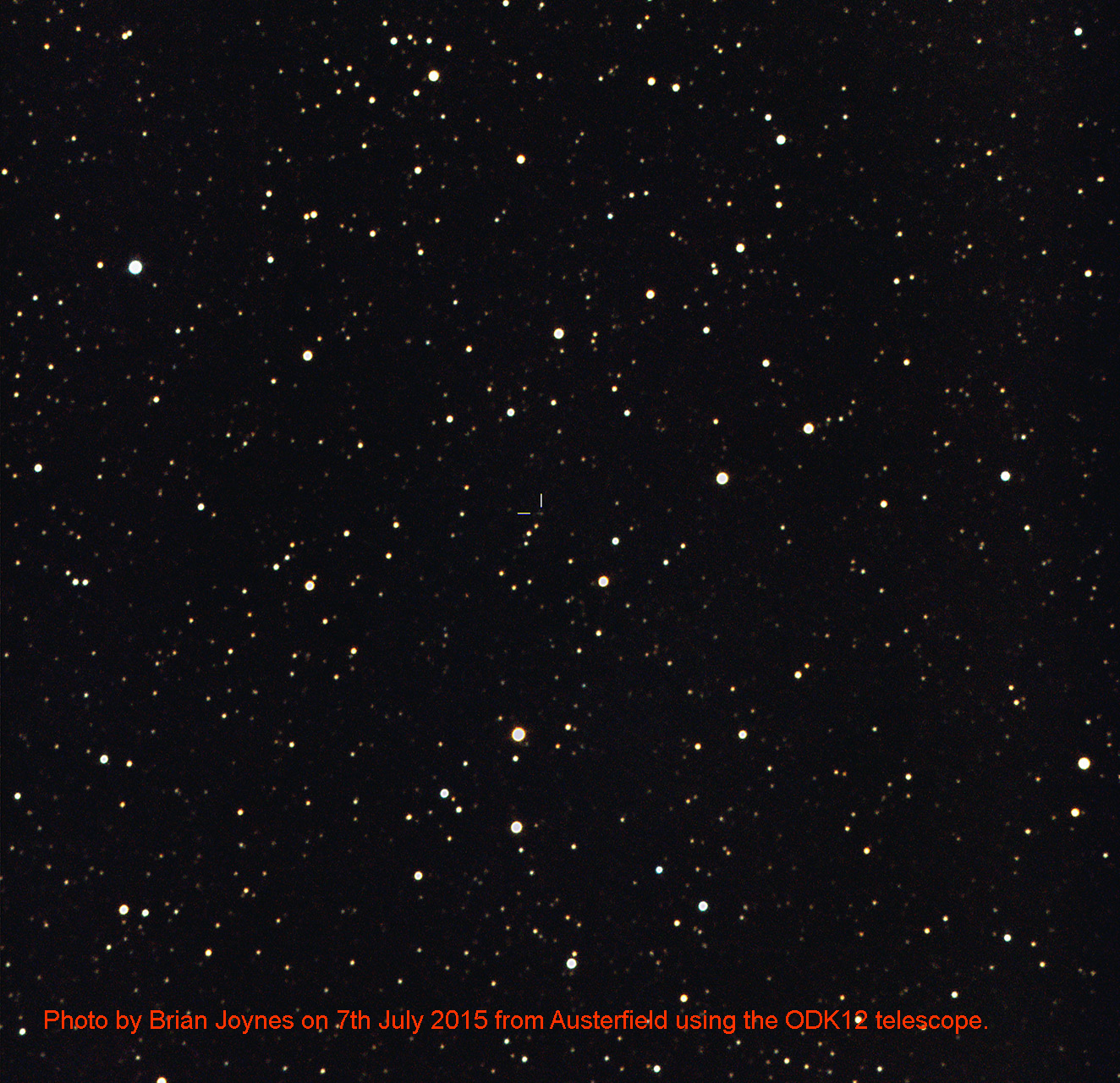 Pluto: is a world in it's own right as has been shown by the recent (2015) flyby of NASA's New Horizons space probe. At a distance of 34AU from the Sun and at visual magnitude of +14, will require a very large scope and camera to record this object. The planet rises before midnight and is to the right of Saturn. If you use the large scopes at the observatory, you may be able to see Pluto, but you will need very keen eyesight! In any case, if you can take photos over a couple of weeks, you should be able to detect a faint point that shifts position against the starry background.
Moon Phases this month.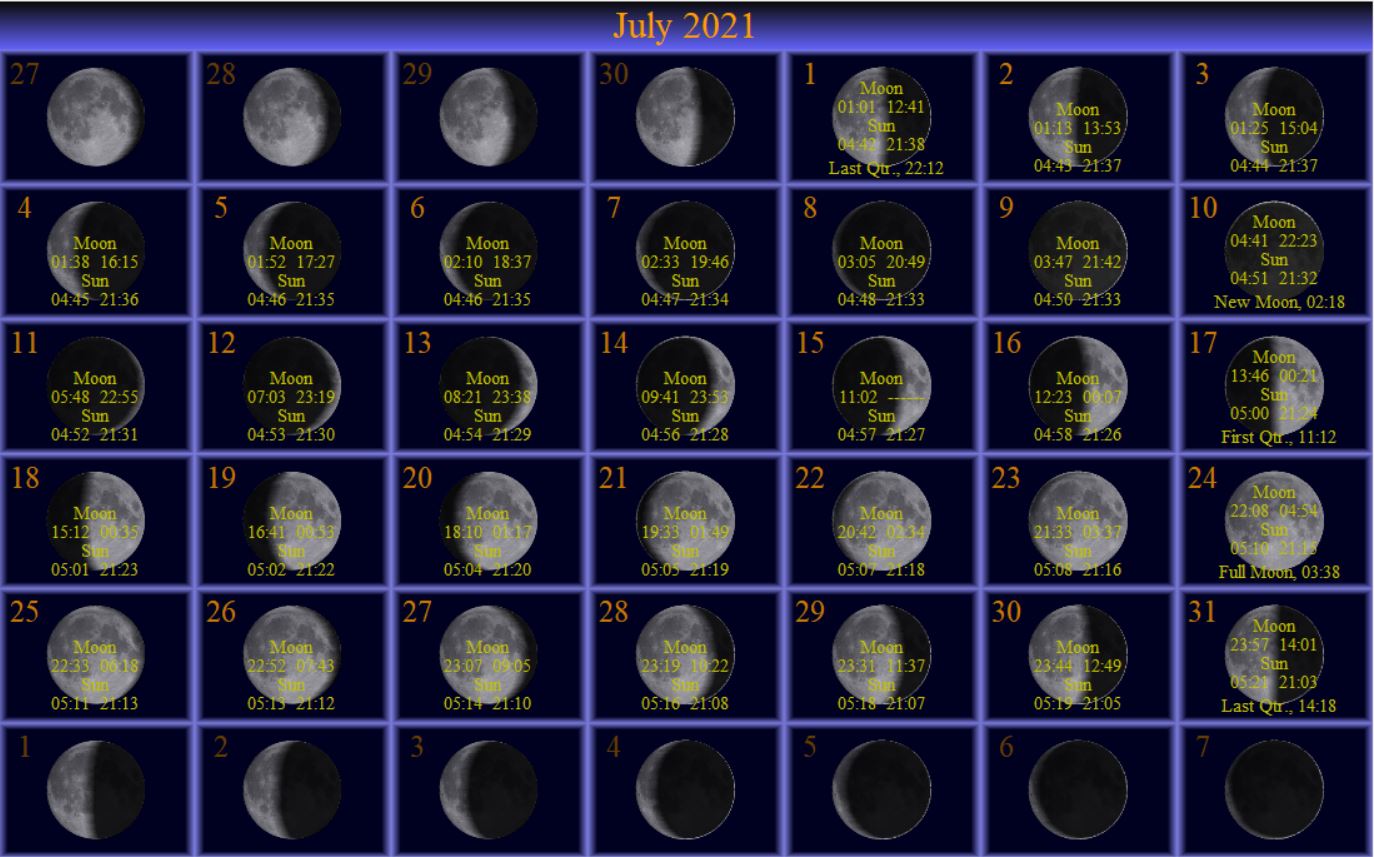 Northern sky at Midnight BST on 1st.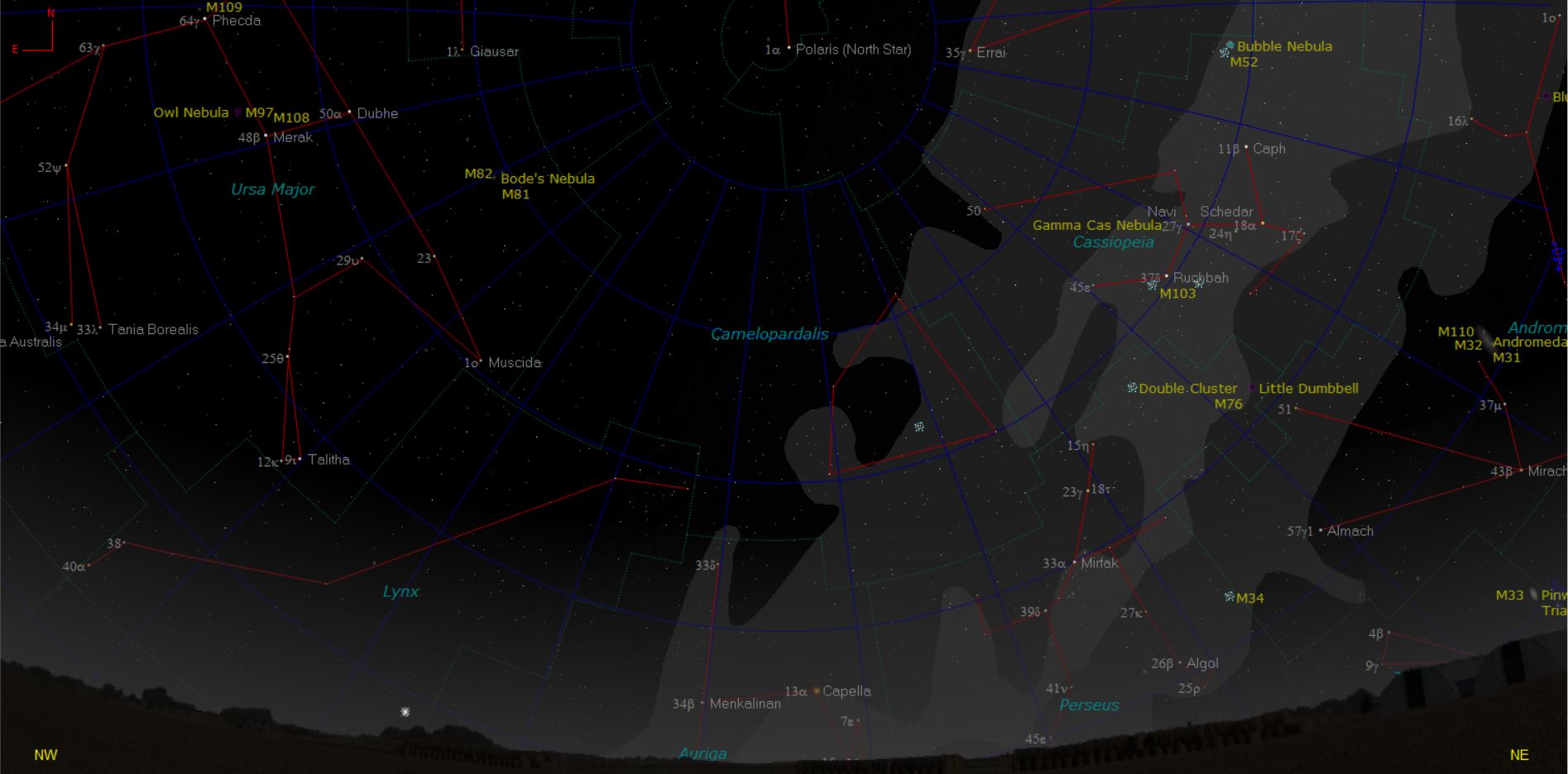 Eastern sky at Midnight BST on 1st.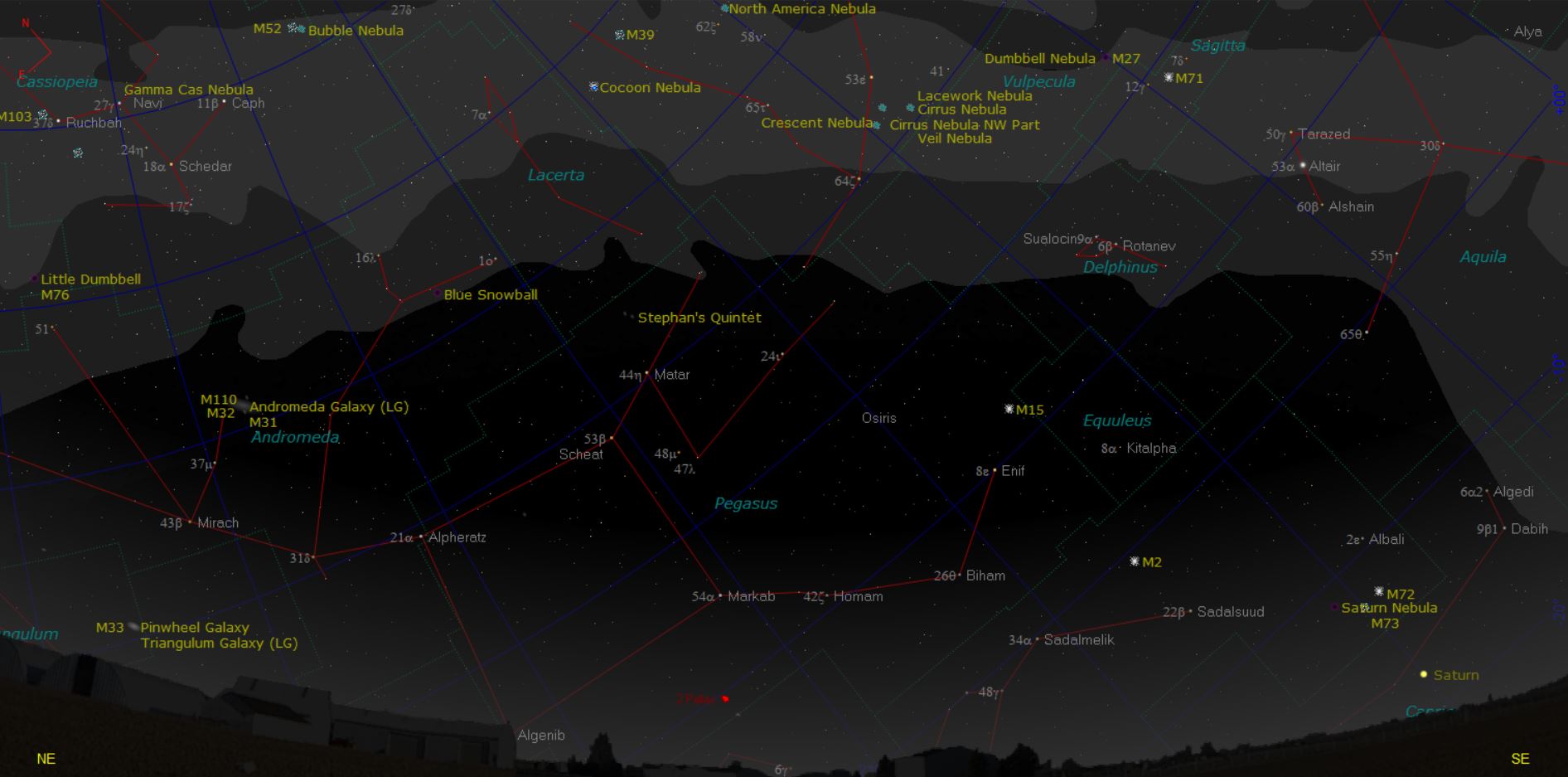 Southern sky at Midnight BST on 1st.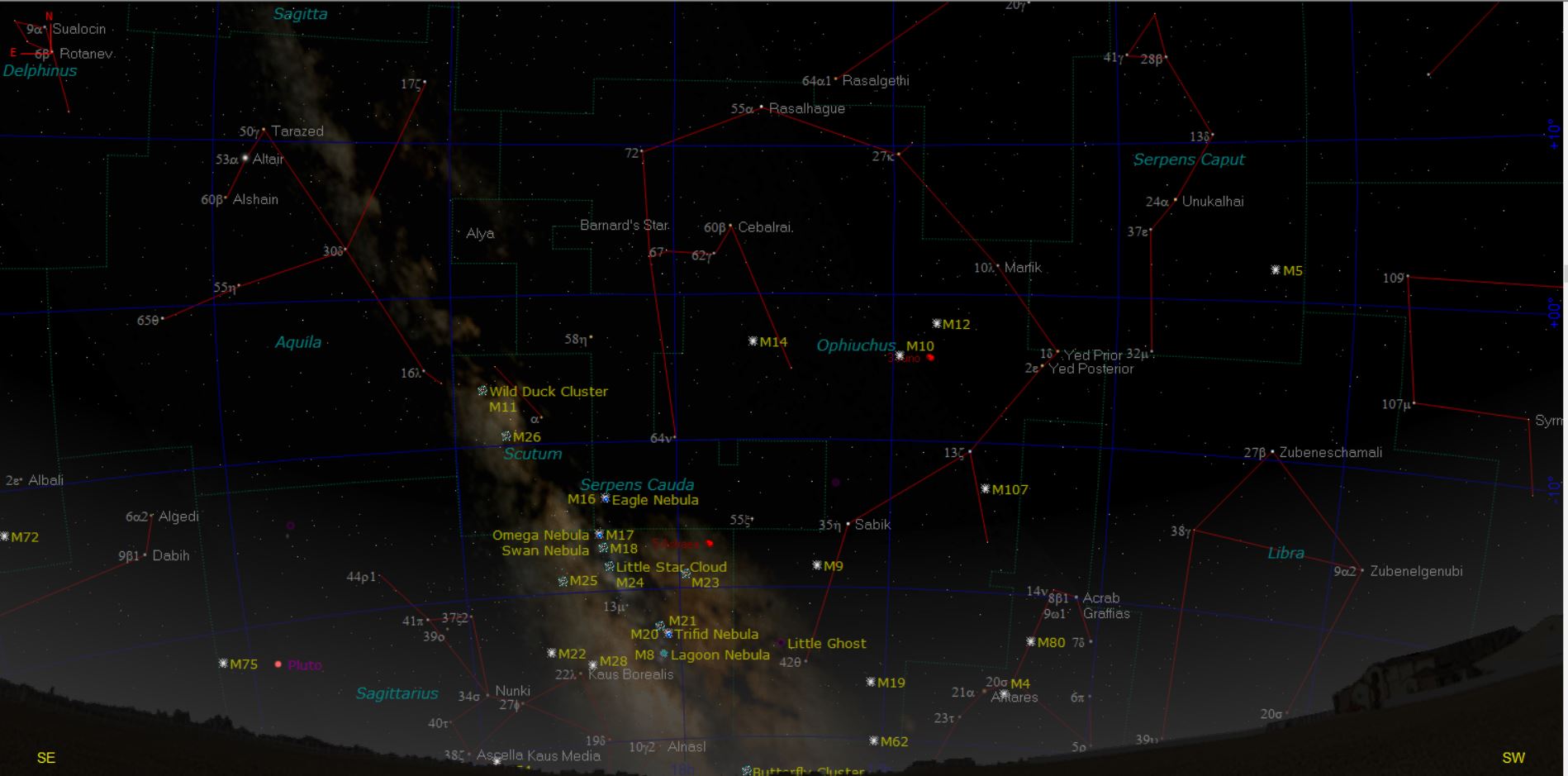 Western sky at Midnight BST on 1st.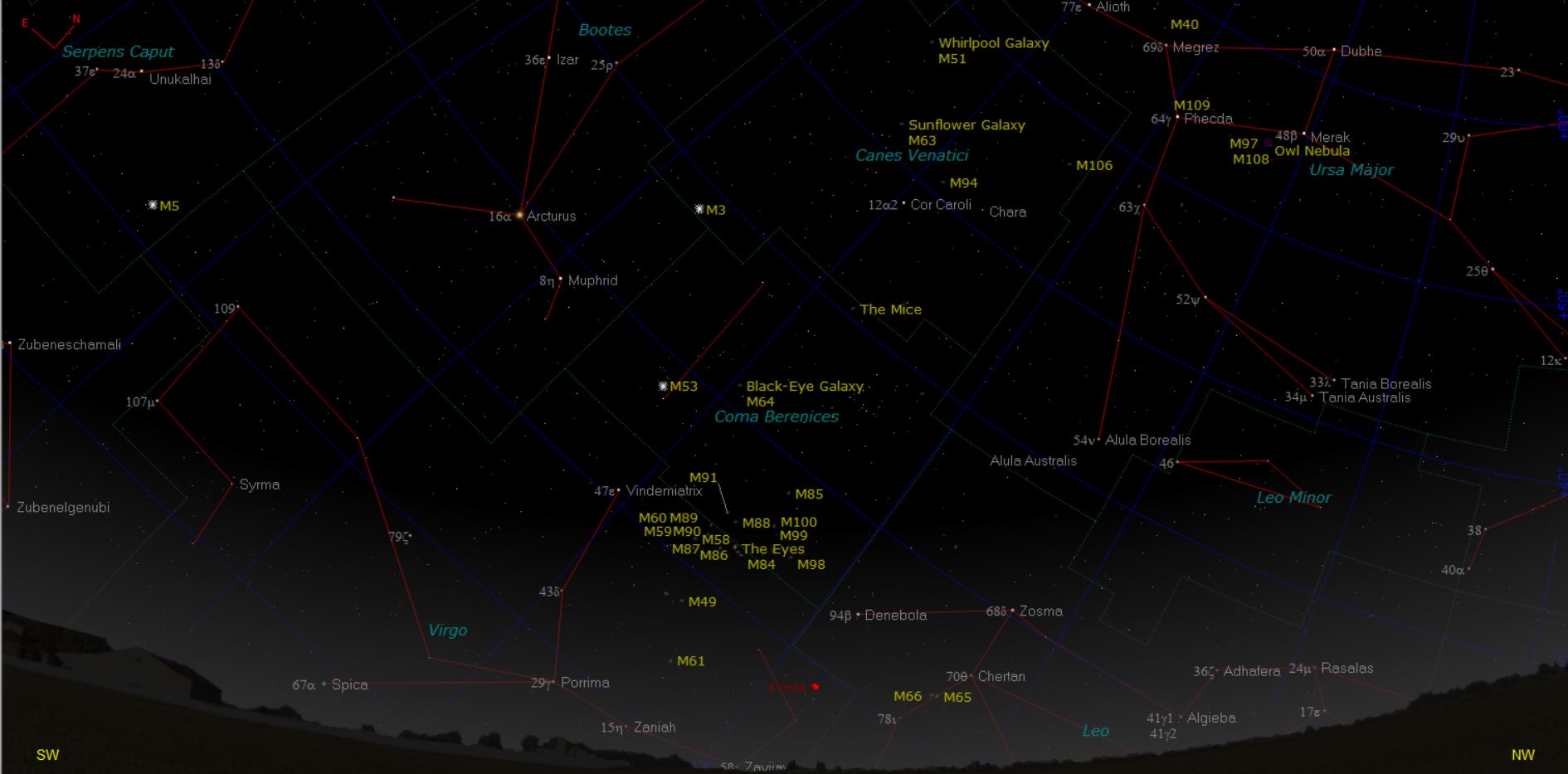 Images are from "TheSky6" & "Stellarium".
Updated 13th July 2021.
Copyright © 2018-21 Doncaster Astronomical Society. Registered Charity No: 1091486